Sign Up For Classes!
Metalworks SF is proud to present our premier classes:
Intermediate/Advanced Jewelry Fabrication : Thursdays 6-9pm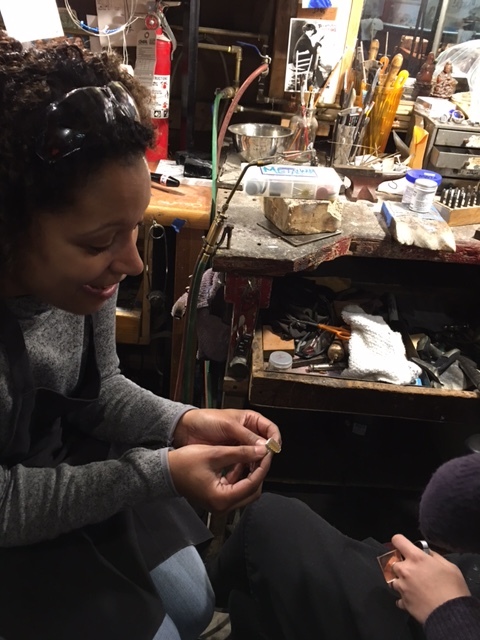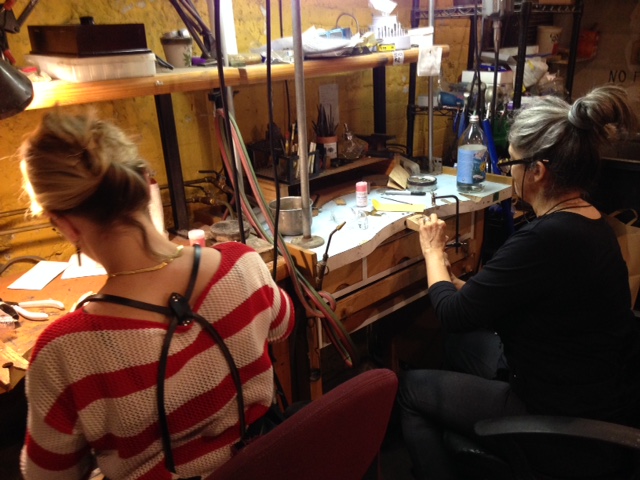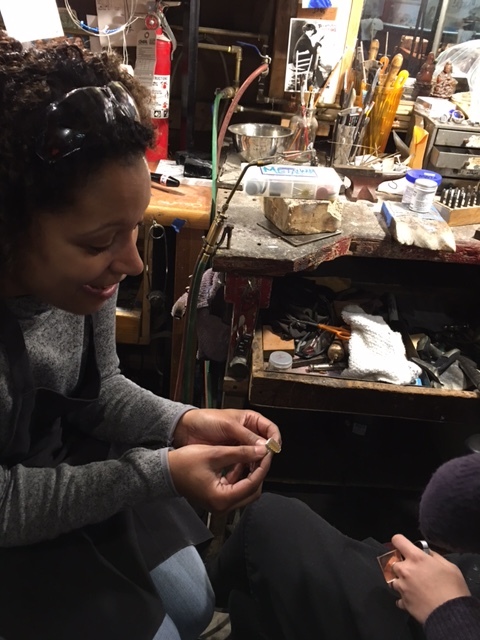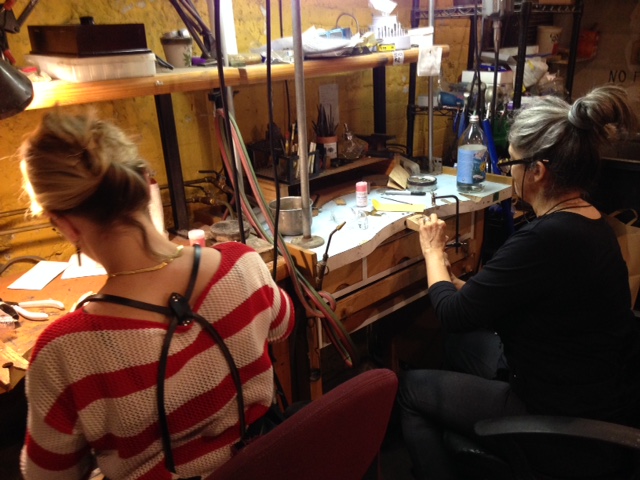 Intermediate/Advanced Jewelry Fabrication : Thursdays 6-9pm
This class is for Intermediate students.
The Full Price of the class is $425
Scroll down to the drop down menu, select a semester, and place your deposit of $205 to reserve your space. The remaining balance of $220 is due on the first day of class.
As we get started, the teacher will evaluate your skill level, and set you up with projects that challenge you appropriately. In addition to basic fabrication you may delve into:
creating a self directed body of theme oriented projects.

+Making intricate parts, such as clasps and hinges.

+Creating projects involving multiple soldering points.

+Learning Prong setting, flush stone setting techniques, and how to work with faceted stones.

+Wood or bone inlay

+Enamel techniques

Other skills that may be acquired in this class include:
Plate metal rolling, three-dimensional metal forming techniques

Soldering

Use of the jewelers saw, and metal files

General orientation of the use of the flex shaft, bits and burrs

Finish work such as machine polishing, use of the metal pickle and sonic cleaner.
This is a 7-9 week session, depending on the season. The class meets on Thursdays for 3 hours per week from 6-9pm.
Select a session from the drop down menu below. The charge will be a $205 deposit to hold your space in the class. Please bring a check on the first day of class to complete the payment.
THE FULL PRICE OF THIS CLASS IS $425